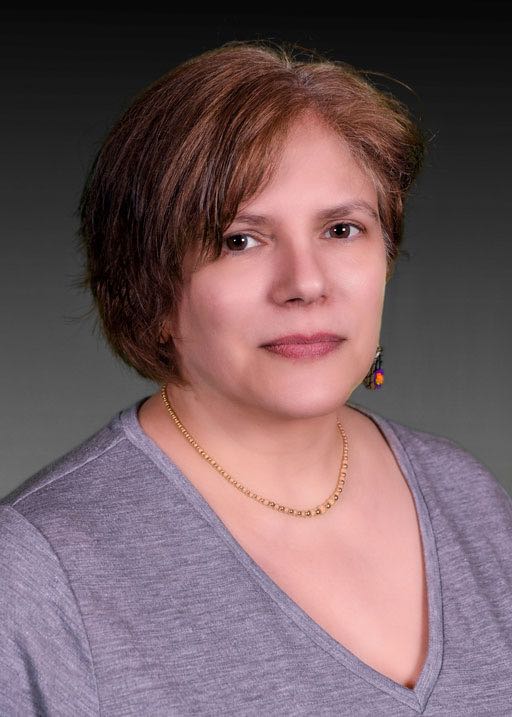 Kateri Akiwenzie-Damm
MRP and Communications Manager
The MRP and Communications Manager is the FNCPA's in-house MRP resource person and manager of MRP projects and programs.
Email: [email protected]
Bio
Kateri Akiwenzie-Damm is Anishinaabek from the Saugeen Ojibway Nation in Ontario. Kateri joined the First Nations Chiefs of Police Association (FNCPA) in December 2015. She has extensive experience working with Indigenous communities and groups. During consultations between the federal government and First Nations representatives Kateri was the Lead Communications Consultant on the Matrimonial Real Property file for the Assembly of First Nations. She owns a literary publishing house, Kegedonce Press, and has decades of experience as a publisher, production manager, and editor, as well as long term training and experience in curriculum development, academic course development, facilitation, and lesson planning for Indigenous learners. Kateri has teaching experience dating back to 1987. A well known writer and poet, Kateri has performed and lectured around the world. As the FNCPA's Communications Manager, Kateri brings diverse, extensive experience to this role. She is a former Director of Communications for the Indian Claims Commission. For the FNCPA, Kateri has led the development of the FNCPA's Drug-Impaired Driving program for First Nations police services, including a community engagement toolkit, and the rebuild and redesign of the FNCPA website.
Online Training
The FNCPA Matrimonial Real Property online training course has been designed specifically for First Nations police services as an introduction to Matrimonial Real Property (MRP) issues, legislation, and policing on First Nations territories. The course provides police officers working on First Nations with the information required to respond to MRP policing issues through an introductory 1-hour course designed to reflect the FNCPA and First Nations cultures and realities.
Hosted by the Canadian Police Knowledge Network (CPKN) on behalf of the FNCPA, Matrimonial Real Property Training for First Nations Police Services, is available in both French and English and is free to FNCPA member services. Others wishing to take the training may register through CPKN.
Course Description:
4 Sequential, Senario-based Modules
Final Assessment with certificate upon successful completion
1-2 hour completion time
Each Module includes:

Narration
Links to Resources
Scenarios
Knowledge Checks
Audio Visual Elements (e.g., intro music, photos, graphics, video clips)
MRP Training-for-Trainers
The FNCPA is developing an MRP training-for-trainers workshop to assist training officers in member services to provide ongoing workshops and updates to First Nations police services officers. Given that First Nations may opt to develop their own MRP laws or may fall under the Federal Provisional Rules, local training is required to ensure that officers are aware of MRP laws in the communities in which they work.
The training-for-trainers workshops will be available in French and English in 2019/2020. Member services will be sent registration information. Please contact Kateri Akiwenzie-Damm, FNCPA's MRP and Communications Manager for more information.
Communications
The MRP program includes news and updates, FNCPA website updates, and tools for use in the field.
Liaison
The MRP Program enhances the capacity for the MRP and Communications Manager to participate in MRP meetings and events.