Karen Haines
Executive Administrative Assistant
Matrimonial Real Property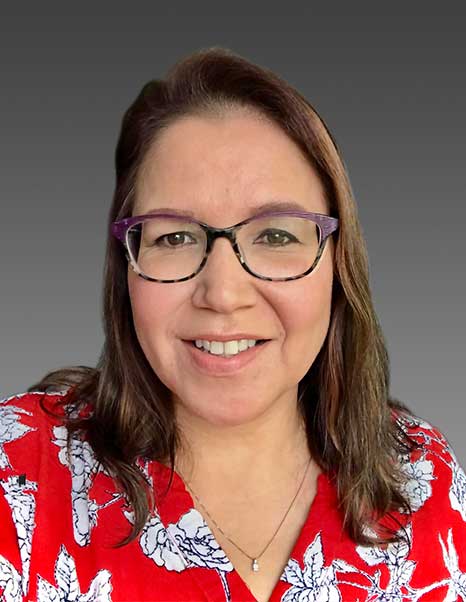 Valerie Spence
Matrimonial Real Property Training Coordinator
Cell: 204-903-7809
Fax: 204-856-5389
Email: [email protected]
I was recently hired as the Matrimonial Real Property Training Coordinator (MRPTC) for the 2021-2022 fiscal year.
I was born and raised in Peguis First Nation, Manitoba and spent the majority of my life raising a family and working in my home community. Throughout the last 2 years I have been living in Winnipeg, Manitoba and working towards completing my Master of Social Work at the University of Manitoba and expect to graduate in June 2021. I also hold a Bachelor of Social Work from the University of Manitoba and a Bachelor of Arts from the University of Winnipeg.
I have had many opportunities throughout my career to work in Supervisory and Coordination positions that have provided me with valuable experience in creating, facilitating, and coordinating many workshops, programs and conferences. I most recently held various positions within the child welfare system in First Nations communities. As these positions required responses to various domestic and safety concerns, working closely with the police was common and necessary. Therefore, I was able to see the type of work situations that police encounter and have a great respect for the work that they do.
I look forward to working with the members and the organization throughout the duration of this project.