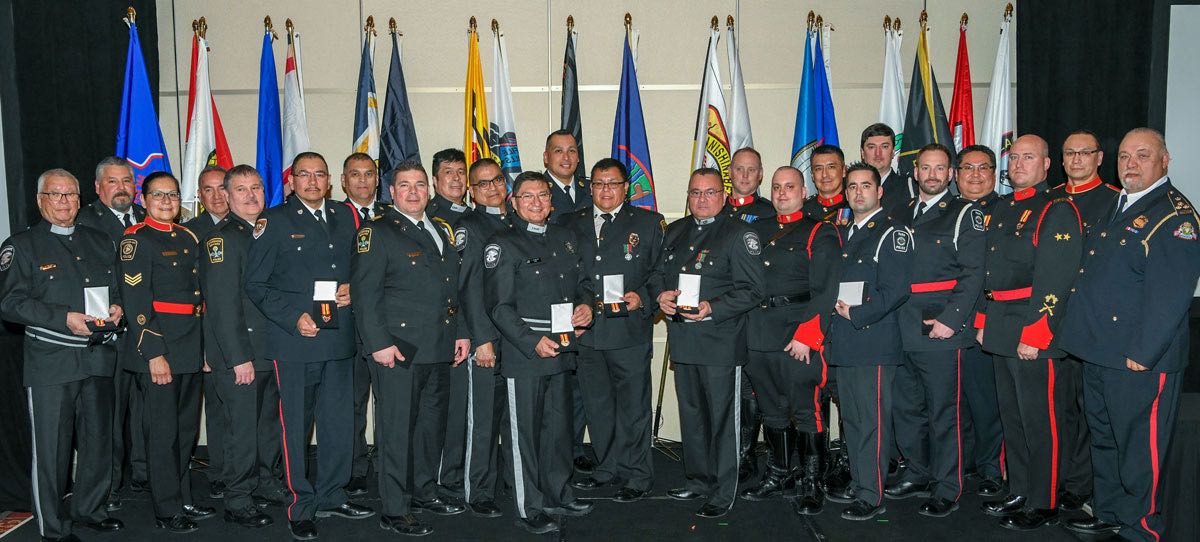 The Executive is pleased announce the 11th Annual Officer Awards Recipients held in April 4, 2019. Nomination Criteria as follows:
Years of Service (20 Years of Service or more)
Officers that have twenty (20) years of service or more. Awards nominations will be announced at the Awards & Banquet.
Bravery & Lifesaving Awards
Officers that have displayed an act of bravery, over and above duty, that could be best demonstrate the qualities of heroism, whereby the officer defies the instinct for self-preservation and risks his/her own life to protect others.
Distinguished Services Awards
(Investigative, Community Services & Crime Prevention)
This award is open to active police officer (s) or staff member (s) who has demonstrated exemplary leadership and commitment to his/her service through work that have benefited to their peers, their service, and the community.
The next Annual Conference & Awards has been scheduled for:
To be determined.
Please submit your nominations by March 1, 2020
Executive Committee
First Nation Chiefs of Police Association
Box 37 | Portage la Prairie, Manitoba, R1N 3B2
Tel: (204) 856-5370 | Fax: (204) 856-5389
Email: [email protected]
Nomination Criteria:
Letter of Nomination by the Chief of Police
Office or Staff Resume
Summary of the Event: synopsis of the incident, occurrence, contributions of the Officer or Individual including the impact to the Officer or Individual.